YS-44 Douglas DC-4-1009 (c/n 42904)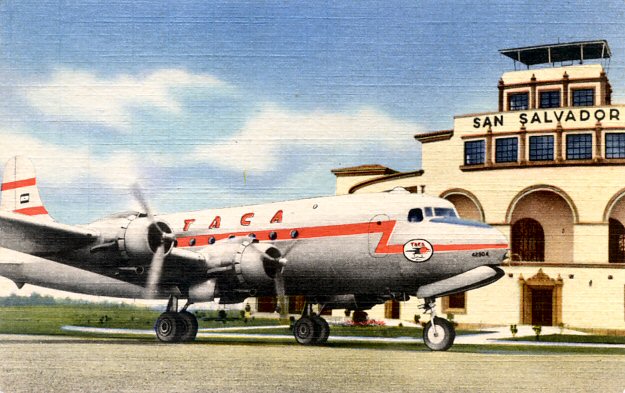 As can clearly be seen, this image is from a postcard, and not a very good one at that. Fortunately,
the aircraft is carrying its c/n on the nose and hence turns out to be YS-44. Tacky though it is, it is
the only shot I have of a TACA International Airlines aircraft. This DC-4 was a post war purpose-
built DC-4 (i.e. not a converted C-54) and was originally Western Air Lines' N10201. They sold
it whilst still virtually brand new to Waterman Airlines, a subsidiary of the Waterman Steamship Lines,
who were a major shareholder of TACA. It was transferred to TACA International in 1947.
In 1961 it was re-registered YS-02C.