XA-SOA Douglas DC-9-15 (c/n 47059)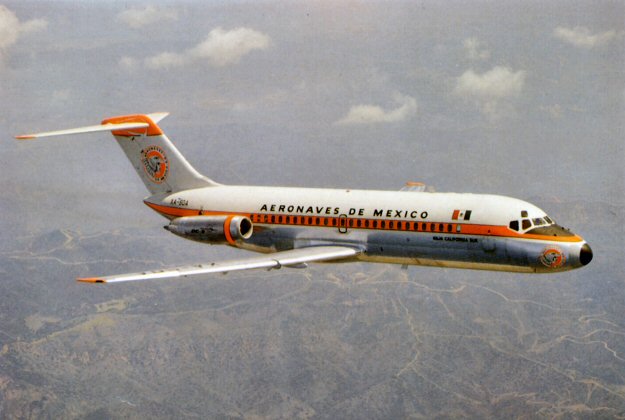 Although this image is "out of the time slot" as far as my personal collection goes, I will include
it, since it illustrates the first DC-9 to be operated in Mexico and also shows the livery used by
Aeronaves during the 1950s and 1960s. I picked up this post card whilst on a business trip to
Mexico in the late 1960s. This DC-9 was still flying with Aerocalifornia as XA-RNQ well into
the new millenium.