XA-MOO Douglas DC-6 (c/n 42877)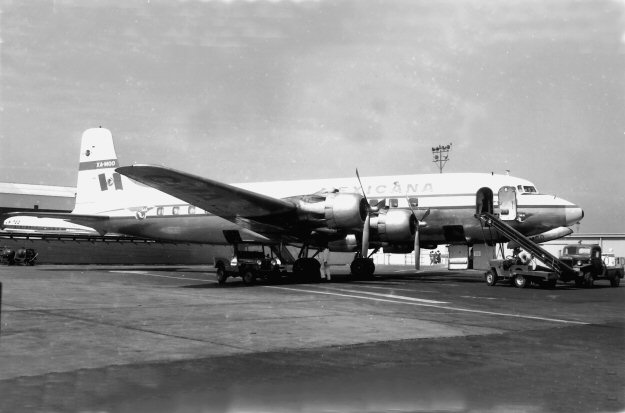 This image was shot at LAX in 1959 when the aircraft was new to Mexicana. I was working for
Western Air Lines at the time. A reciprocal arrangement was made with the Mexican carrier to
perform minor running repairs as needed on their aircraft during the turnarounds in return for similar
treatment for our DC-6Bs in Mexico City. This aircraft had been built in 1947 for a Panagra order.
From 1956 on it had been leased to Pan American as

"Clipper Sunny South"

(who came up with
those names?). At the end of the lease it returned to Panagra and shortly afterwards, in 1959, was
sold to Compania Mexicana de Aviacion. At some point in time it had been updated with DC-6B
type radar. XA-MOO was damaged beyond repair during a landing accident at Tuxtla, Mexico on
20 August 1969.