XA-MEC Bristol 175 Britannia 302 (c/n 12918)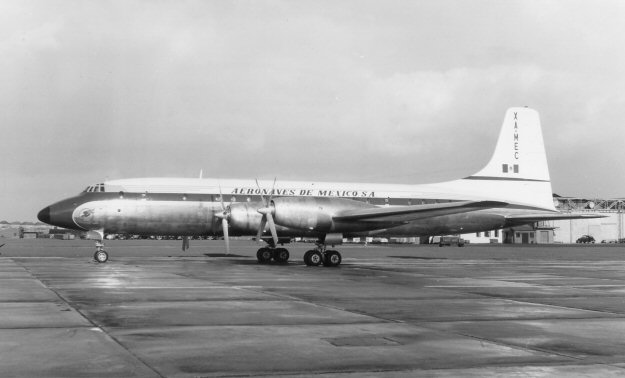 In 1957 Aeronaves placed two Bristol Britannias into service on the New York to Mexico City
route. It says something for the reliability of the aircraft in that 95% of the schedules were, in
fact, flown with the Britannias. The only substations being when major overhauls were due.
The above photograph is a Bristol Aeroplane Company shot taken at Filton in the UK before
delivery. In the early 1960s these aircraft were also used on flights from Mexico City to Tijuana.
Aeronaves did not fly into LAX at that time, and Tijuana was as close as they could get. Despite
that, there were fairly good load factors from US customers. On 9 July 1965 XA-MEC was
arriving at Tijuana after a flight from Mexico City. The flight crew noticed that the main landing
gear was not properly locked. Although attempts were made, the gear wouldn't lock and an
emergency landing was made. Fortunately the crew and the passengers were not injured, but the
aircraft was deemed to be damaged beyond repair.