XA-LOC Douglas DC-7C (c/n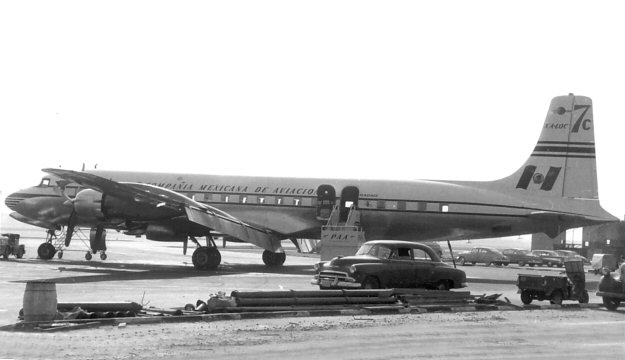 Here's a less than illustrious shot taken (into the sun, unfortunmately) at LAX in 1959. XA-LOC
was one of four DC-7Cs delivered to CMA in 1957. They were used in head-to-head competition
with Aeronaves de Mexico (whio had Constellations at the time). However, when that latter airline
put Bristol Britannias into service, the DC-7Cs were obsoleted overnight and CMA got rid of them
with a year or so. It wasn't until they took delivery of their Comets that Mexicana could again give
true competetion to Aeronaves on the international flights.