XA-LIA Douglas DC-4 (c/n 10282)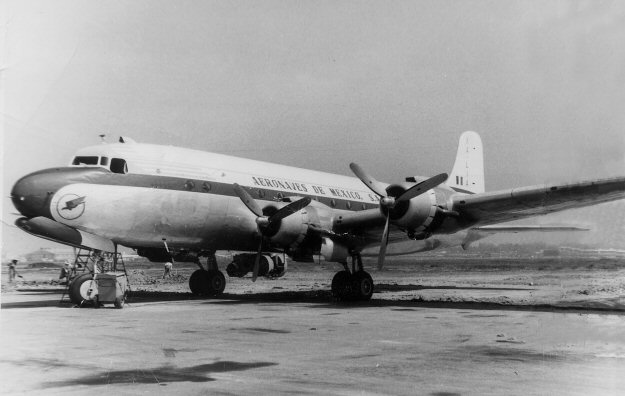 Aeronaves only had three DC-4s. XA-LIA was a former Braniff Airways machine (N65144)
although it was briefly owned by Los Angeles Air Service just prior to going to Mexico. It went
to Cuba in 1957, first to Aerovias "Q" (as CU-T640) and latterly to Cubana (as CU-T710) be-
fore being broken up in 1963. It was originally built as C-54A-5-DC 42-72177.