XA-LAU Douglas DC-6 (c/n 43059)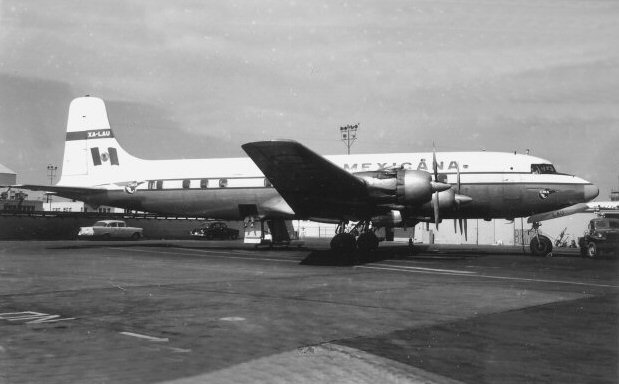 By the time I took this shot of XA-LAU at LAX in 1960, it had just about lost all vestiges of
its Pan American ancestry. Compania de Mexico de Aviacion by that time was referring to
itself merely as Mexicana. The aircraft was in Western's maintenance bay for minor adjust-
ments before turning around for the return trip to Mexico City. XA-LAU was a "previously
owned" DC-6, having been purchased by Pan American from Phillipine Airlines (PI-C290)
for CMA in 1954. XA-LAU was lost on short finals into Juarez International Airport in
Mexico City on 30 January 1967 when the pilot flying the aircraft pulled the throttle through
the gate into propellor reversing mode and stalled the aircraft. It was deemed damaged
beyond repair. No loss of life (probably some sore bottoms).