XA-KIQ Douglas DC-6B (c/n 43836)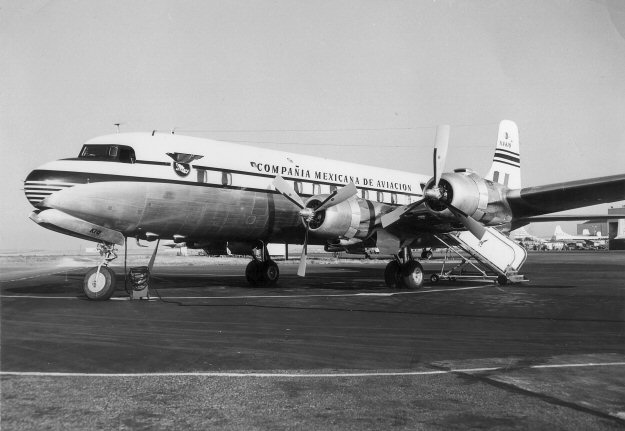 The big Douglas transports were certainly handsome looking machines. The DC-6B was
the best of them all, in my opinion. Smoother flying and more economical than either the
straight DC-6 or the DC-7 series, it saw wide service with the world's airlines in the 1950s
and early 1960s. Strangely, CMA only had two of them (XA-KIR was the other) and sold
them to Northwest after only a year's operation, preferring to run their DC-6s on the L.A.
to Mexico City route instead. Possibly because their DC-6s were specially fitted with Pratt
& Whitney CV 16-17 engines for hot and high performance. XA-KIQ became N567 when
in service with Northwest.