XA-HUG Douglas DC-3 (c/n 19242)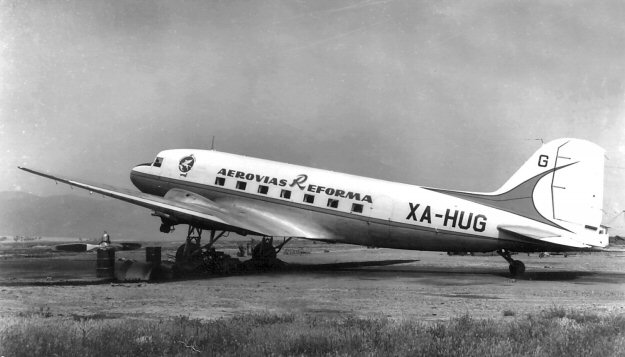 Here's white topped Aerovias Reforma DC-3, sans port engine, looking very forlorn. This
shot, from the Jennifer Gradidge collection, was at probably taken at Tijuana Airport in the
early 1950s. XA-HUG was an ex C-47A-70-DL (42-100779). It wound up with Aerovias
Urraca of Panama in the 1970s and was written off when it struck the Cerro Horqueta mountain
on approach into Enrique Malek Airport, David, Panama in February 1973.
in the 1960s as HP-560 where it was eventually written off.