XA-HOA Douglas DC-4 (c/n 27243)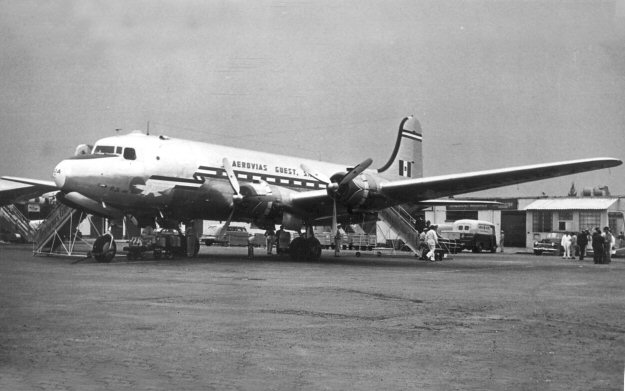 The "-OA' can just be discerned on the nose of this DC-4. It was formerly N90430 with
American Airlines and then went to Pacific Northern Airlines in 1951 as N3934C after three
years with Guest. This airline was founded in 1946 and for a while actually operated trans-
Atlantic services from Mexico City to Madrid using both DC-4s and Lockheed Constellations.
. Aerovias Guest was merged into Aeronaves de Mexico in 1962.