XA-FUJ Douglas DC-3 (c/n 3262)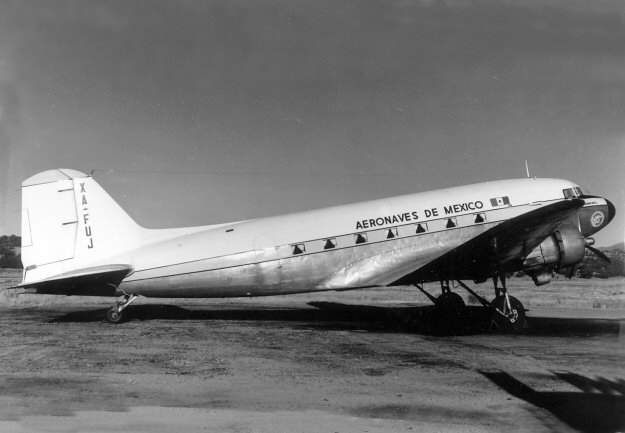 This shot shows the livery adopted by Aeronaves in the mid 1950s, after white tops had been
applied, and regos moved to the fin. At the time their fleet consisted of a sizable number of
some 30 DC-3s plus three DC-4s. The above image is from the Jennifer Gradidge collection.
It was probably taken by the late Peter R. Keating. XA-FUJ was named

"Axayacatl"

(some
Aztec big chief, I believe). It was a former United Air Lines machine (NC25618 -

"Mainliner




Philadelphia"

) which had been seconded to that carrier's Mexican subsidiary LAMSA, and then
acquired by Aeronaves later. Its last known operator was Aero Maya, but its ultimate fate is
obscure.