XA-FIU Douglas DC-4 (c/n 10532)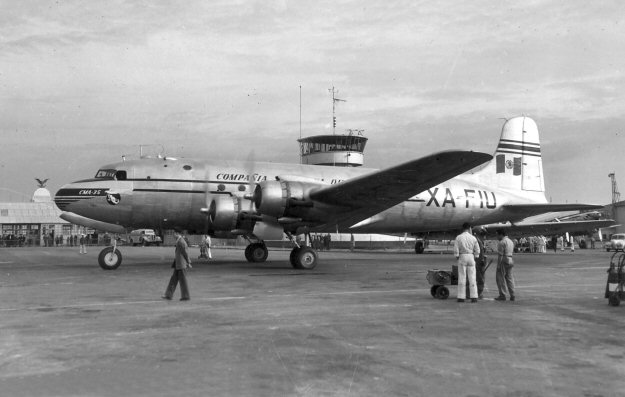 Here's a nice Mexicana shot of a DC-4 in the original Pan American style livery. XA-FIU was
Pan Am's N88918. It was built as a C-54B-1-DC with serial 42-72427 and was Douglas'
No. 35 conversion to DC-4 standard. It was sold (transferred) to AVIANCA in 1962 as
HK-729. It was withdrawn from use and stored at Barranquilla, Colombia in 1980 whilst
working as a freighter for Aerosucre Colombia.