XA-DUG Douglas DC-3 (c/n 11713)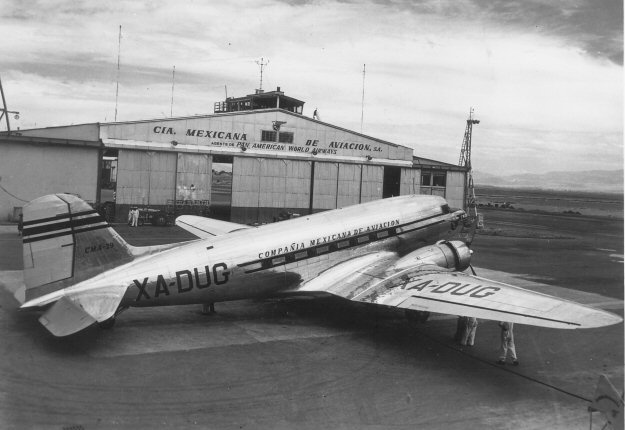 XA-DUG was built as a C-53D-DO in 1940, with USAAC serial 42-68785. Following its
conversion to DC-3A standard at the end of WW II it went to CMA. It was rebuilt following
an accident as XB-AEA and registered to a private owner. Subsequent registrations were
XA-NIJ and XB-HAH. The "-A" and "-B" suffixes depended on whether it was used as a
commercial airliner or a private executive aircraft respectively. XB-HAH was withdrawn from
use in the 1970s.