Fokker F.10 X-ABCT ( c/n 1052)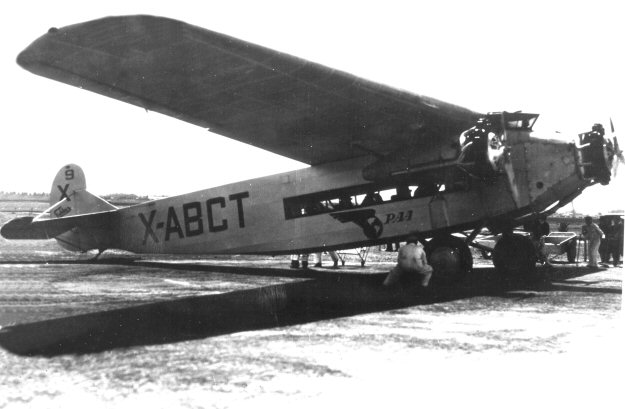 This is the same photo that I used in the US - Airlines section under Pan American Airways. Built
as NC813H in June 1929, the tri-motor Fokker was re-registered in Mexico in December 1931
Pan Am's Juan Trippe had tried unsuccessfully to secure operating rights in Mexico and so purchased
the entire stock of Compania Mexicana de Aviacion outright. (Even in those days the Mexican
government made the path for doing business in that country difficult for U.S. businesses - they still
do, NAFTA notwithstanding). This acquisition allowed through plane service from the United States
to the rest of the Pan American system on the Guatemalan border, necessary for the fulfillment of
Foreign Air Mail Route (FAM) 5 which went from Brownsville to the Panama Canal Zone. The
photo below was contributed by Hilario Anaya and shows the Fokker in service in the early 1930s
(venue not given) with a mother and daughter in front of their prized automobile.