VR-BAK Luscombe 8E Silvaire (c/n 2721)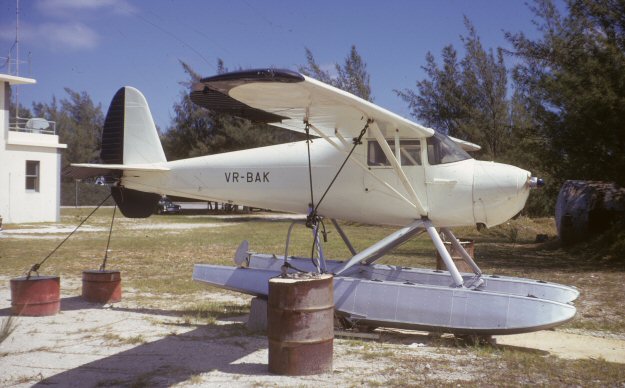 The above shot was taken by Bermudan aviation historian Tom Singfield in October 1975. The
lower shot, sans wings, was by Peter Keating a decade earlier in August 1964. This aircraft
was originally operated by Bermudan Air Tours. It is now the subject of a long term restoration
project bringing it back to static condition.