VR-BAH Luscombe 8A (c/n 1631)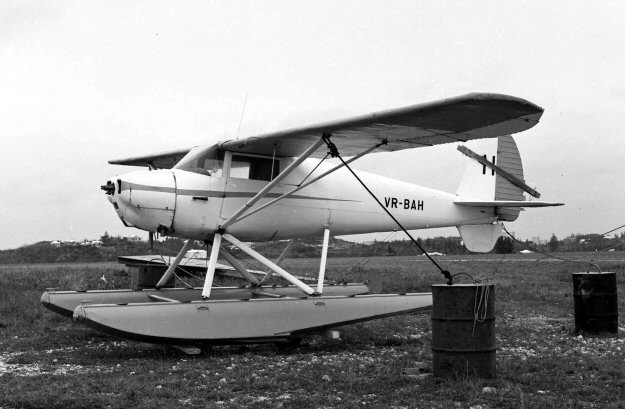 Bermuda Air Tours operated a number (4 or 5) of Luscombes on floats in the island in the years
immediately after WW II. Both photos here were taken by Peter Keating. Above, circa 1954
and below ten years later in August 1964. Although fitted with wheels (From a Piper PA-11, I
believe) it was never flown in that configuration. Incidentally, officially the c/n of this Luscombe
was listed by the Bermudan Civil Aviation Administration as 1961 . However, Tom Singfield,
who specializes in Bermudan aviation history indicates that he is actually in possession of the data
plate from this machine which clearly indicates it to have been 1631. VR-BAH, along with the
Luscombe 8E VR-BAK is slated to be restored to static display condition in Bermuda at some
time in the future.