VP-TBK Vickers 702 Viscount (c/n 71)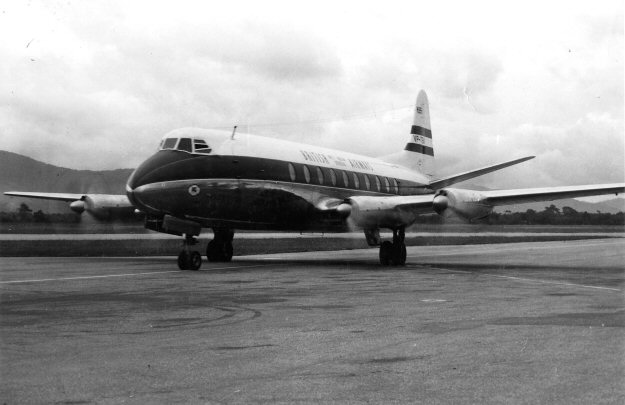 In 1955 BOAC introduced new Viscounts into the Caribbean airline map. Four model 702s
were acquired initially, followed by four more model 772s in 1957. VR-TBK was the first of
them. This rather inauspicious shot was received from BWIA in 1956. The Viscount was later
seconded to Kuwait Airways and then to Bahamas Airways before returning to the UK perm-
anently in 1964, winding up with Channel Airways. It was scrapped in 1970.