VP-TBB (1) Vickers 657 Viking 1 (c/n 137)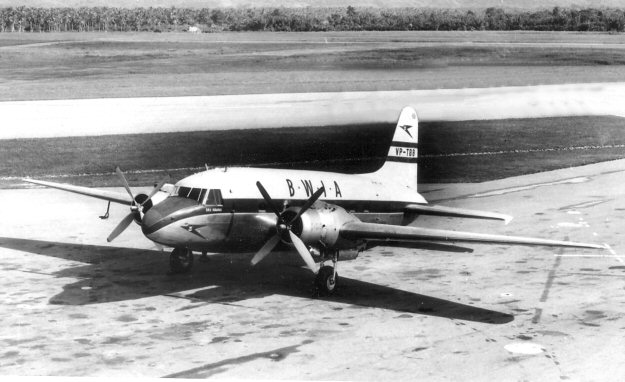 VP-TBB was one of the second batch of Vikings acquired by BWIA from BEA in 1950, and
allotted the registration originally reserved for the non-starting Sealand. At that time most of the
colonial airlines became subsidiaries of BOAC and that is reflected in their liveries. Other examples
of this BOAC-ization are Bahamas Airways, Central African Airways and Hong Kong Airways,
although there are many more. Most airliners were given names. This one was

"RMA "Bahamas"

.
It returned to the UK as G-AHPE and was broken up for spares at Southend in 1961.