VP-TAQ Lockheed 18-56 Lodestar (c/n 2543)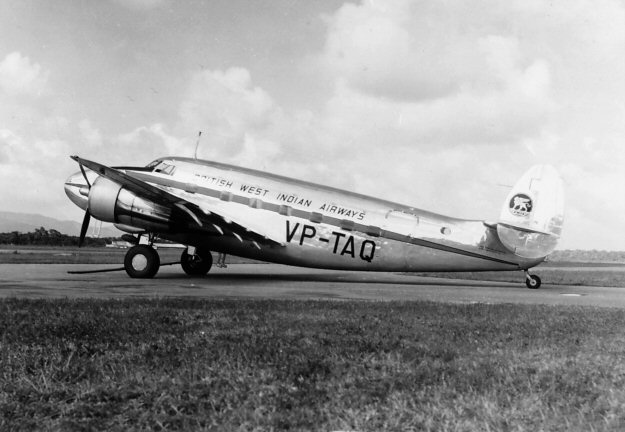 In the early 1950s BWIA formed an association with BOAC (in what today would be termed
an

"Alliance"

). At that time the remaining Lodestars (and all the Vikings and DC-3s) were painted
in a psuedo-BOAC livery complete with white tops and blue cheat lines and registration letters.
The cabin titling bore "B.W.I.A." and displayed on the nose was a modified Speedbird logo with
BWIA's Winged Lion in a circle in the center. VP-TAQ went to Canada in the early 1950s as
CF-FSS with H.J. O'Connell Ltd.