VP-TAO Lockheed 18-56 Lodestar (c/n 2442)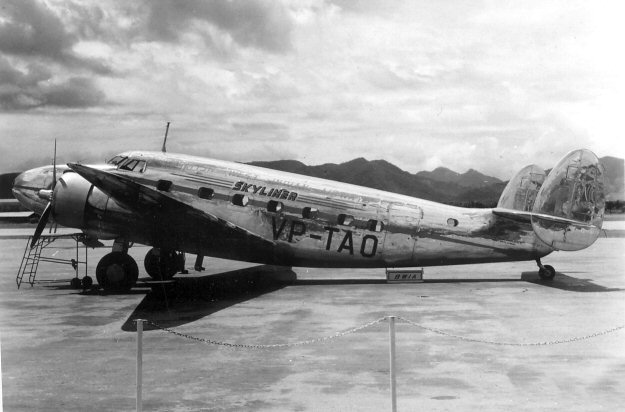 The "British West Indian Airways" legend can barely be seen on this Lodestar just above the
"Skyliner" titling. I believe this livery scheme pre-dates that of VP-TAN shown previously.
This aircraft was the former C-60A 42-55981. Its disposition after service with BWIA is
unknown.