VP-TAN Lockheed 18-56 Lodestar (c/n 2330)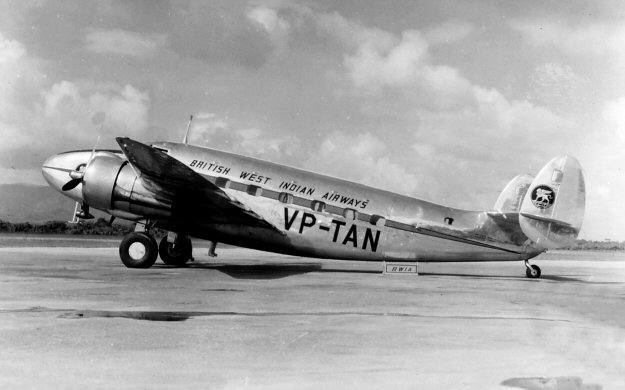 British West Indian Airways was founded in 1940 by Lowell Yerex, of TACA fame (although
BWIA never was part of the TACA Group). Initially it had several ex TACA Lockheed 14s and
a Lodestar VP-TAE. In 1944 or 45 it received four ex USAAF C-60As, of which VP-TAN,
seen above at Piarco Airport, Port of Spain, in the late 1940s, was the first. This aircraft returned
to the US in the early 1950s (as N3936C) after the Vickers Vikings were phased in.