VP-BAP Douglas DC-3 (c/n 13114)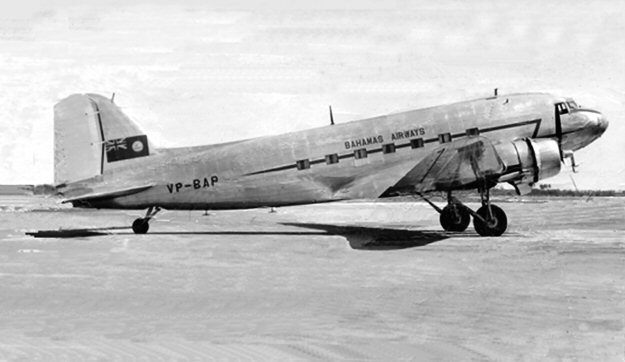 This rare photograph was taken in 1947 and shows a Bahamas DC-3 before the loose association
with BOAC took place. Later this machine would have had a psuedo-BOAC style livery complete
with white top, blue cheat line and the registration on the fin and rudder between blue bars.
VP-BAP was built as a C-47A-20-DK Skytrain (43-93226). It was civkilianized in 1946 as
NC47259 and sold to Jamaica Airways as VP-JAP. Bahamas acquired it in 1948. It was
later sold to BWIA as VP-TBF. .