TI-1016 Convair 340-54 (c/n 176)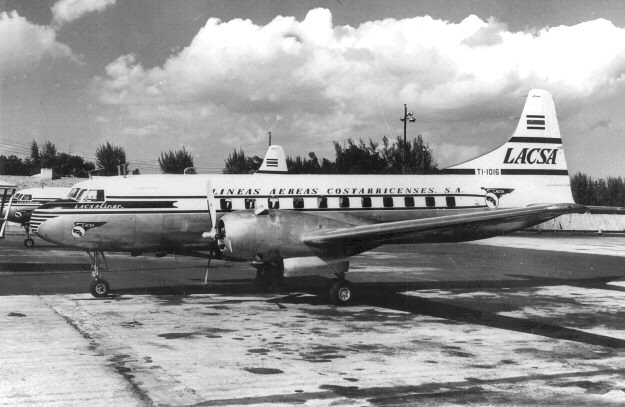 From this view the relationship of LACSA to its parent company, Pan American is clearly evident
from its livery. TI-1016 was built as N11176 for Mexicana, but not taken up. It went to LACSA
instead in July of 1955. It, and TI-1015 constituted the entire fleet of LACSA's Convairs at that
time. Like TI-1015 this machine was eventually converted to a Convair 580 and flew with North
Central Airlines. At that time it was registered N4634S.