TI-1015 Convair 340-54 (c/n 160)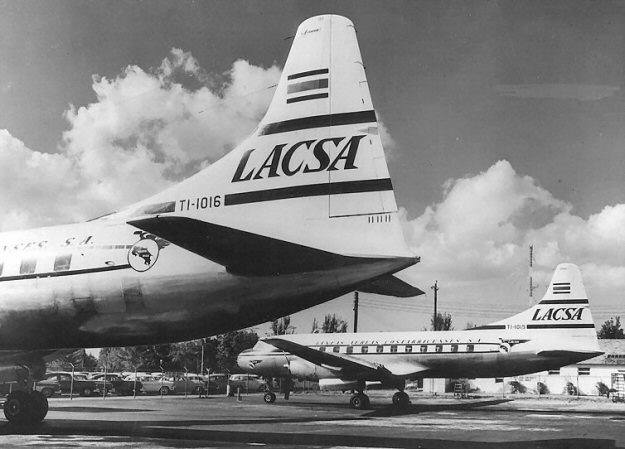 TI-1015 seen here under the tail of TI-1016 was built for Pan American as N11160, and
originally destined to go to Mexicana. In the event the aircraft was stored for a year and
then transferred to subsidiary Lineas Aereas Costarricenses S.A. in 1955. It returned state-
side in 1960 and was eventually converted into a Convair 580 for North Central Airlines.