PP-AXL Douglas DC-3 (c/n 20463)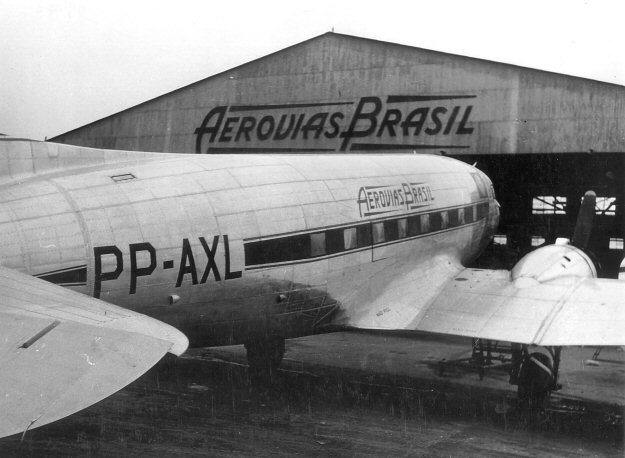 Another photograph in the "better than nothing" category. This aircraft had had an interesting
career even before it joined Aerovias. As a former C-47A-90-DL it was civilianized as NC69329
before going to Cuba as CU-T-104. It was then repatriated stateside as N1696M before going to
a corporate owner in Brazil as PP-XEE. Aerovias acquired it in 1954 and flew it until Varig took
over the airline, whereupon it was one of the few Real-Aerovias DC-3s to be added to their asset
register. It was broken up/scrapped at Congonhas Airport, Sao Paulo in September 1969. Martin
Bernsmuller provides a shot of it (below) in Varig markings at Congonhas in August 1967.