PP-YPQ Douglas DC-3 (c/n 12985)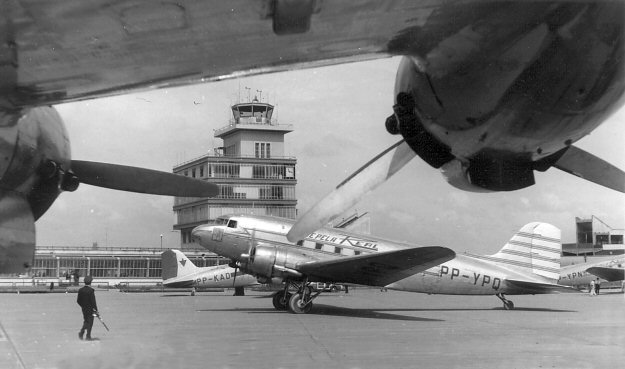 Pre consortium days again. Here's REAL's PP-YPQ taken from under the starboard wing of an
unknown (probably Aerovias Brasil) DC-4 in 1950. Note Viacao Aerea Brasil, S.A.(VIABRAS)
DC-3 PP-KAD (c/n 9714) behind the nose of -YPQ and sister DC-3 PP-YPN to the right.
PP-YPQ was yet another C-47A-20-DK (42-93110). It was sold in the 1960s as PT-BEK
and then went to Sadia as PP-ASS. Whilst with that carrier it was written off in a forced landing
during a maintenence check flight at Caravelas Airport in March of 1967.