PP-YPP Douglas DC-3 (c/n 19176)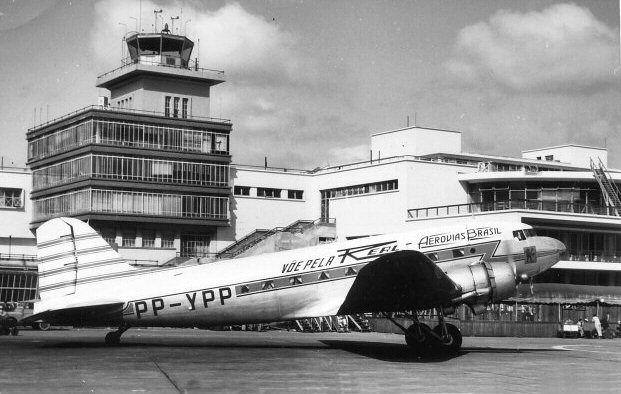 By 1957 REAL had formed an operating consortium with Aerovias Brasil. And so, appended
to the now familiar "Voe Pela (Fly with) REAL:" was a hyphenated "Aerovias Brasil". PP-YPP
was built as a C-47A-70-DL Skytrain in 1942 for the USAAF as 42-100713. It was civilian-
ized in 1947 as NC54325 and then went to REAL. It had a couple of other Brazilian owners
(as PT-BEJ and PP-ASR) before being traded in by Sadia to Handley Page for part payment
on a new Dart Herald. H.P. managed to unload it to Bolivian Air Tourmen (registered CP-820)
and Bob Garrard caught it passing through Miami in July of 1968 as seen in the shot below.
It remained in Bolivia after that with at least one more owner but its eventual fate is not known.