PP-YPN Douglas DC-3 (c/n 4755)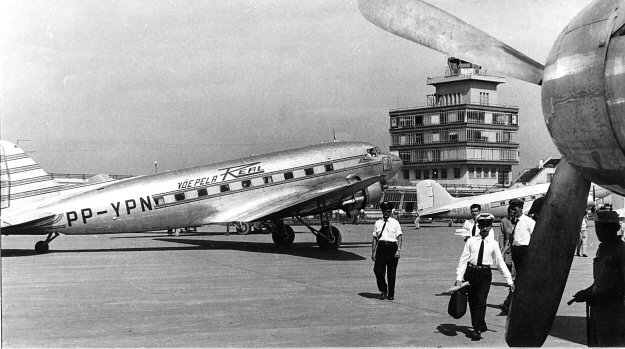 Here's a busy scene at Santos Dumont, circa 1950. REAL owned a vast fleet (over 40) of DC-3s
and that was before the take over of Aerovias Brasil! PP-YPN had been built (in 1942) as a R4D-1
for the US Marine Corps (BuAer No. 05063). It was civilianized in 1947 as NC1086M and then
went to REAL in November of that year. In 1961 it was sold to the Bazilian Air Force becoming
FAB-2078. It was scrapped at Lagoa Santa, Belo Horizonte as late as July of 1994. The DC-3 in
the right background of this photograph is VASP's PP-SQM.