PP-VCN Convair 240-2 (c/n 98)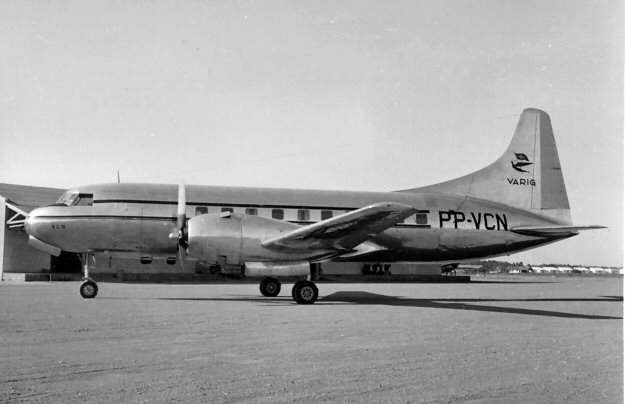 PP-VCN was formerly Pan American's N90672 originally delivered in 1948. VARIG acquired
it in 1954. It was withdrawn from use and broken up at Sao Paulo's Congonhas Airport in 1970.
The nice shot above is courtesy VARIG airlines and was taken at Porto Alegre, Rio Grande do Sul.