PP-VCK Convair 240-2 (c/n 39)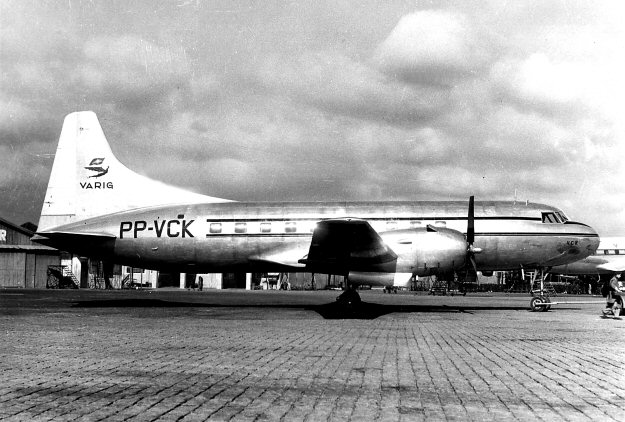 In 1954 VARIG purchased a fleet of 13 Convair 240s, mainly from Pan American. PP-VCK
was the first and was formerly N90660. It was written off in a crash on approach into Galeao
International Airport, Rio de Janeiro on 22 September of 1958. The aircraft was on a series of
training flights and was performing touch-and-goes in rainfall. Since the windsreen wipers were
not working, the direct vision window was opened. During one of the approaches, the window
came away from its frame, jamming the control column. While trying to climb away with full power,
the aircraft crashed and burst into flames. Wild though that tale is, that is what appears on the
accident report. In the event, the three flight crew escaped with their lives.