PP-VCG Curtiss C-46 (c/n 30454)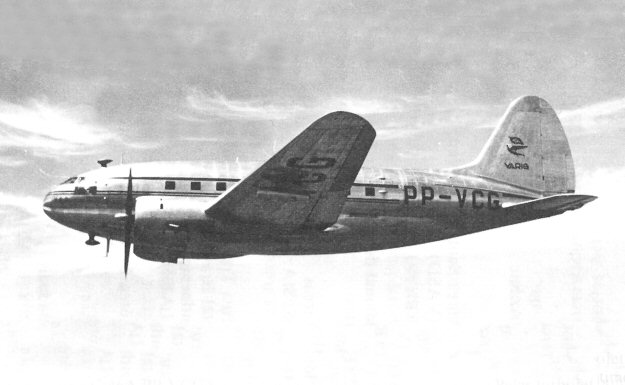 Another Turbomeca Palas enhanced C-46. This shot came from a postcard, but the tiny
jet pod can neverthless be discerned under the port wing. Like PP-VCF, this C-46 was
also owned by SAIDE in Egypt. This one was SU-AFU, and it then went to REAL as
PP-YQI. VARIG acquired it in 1952. In 1970 it was sold to a broker in the US as N8874
before going to Venezuela as YV-C-SBP. Before the sale, I believe the Palas turbojets were
removed. By 1974 it was with Air Haiti as HH-AHD. Danny Grew took the delightful shot
of it (below) with the port engine belching smoke during start up at San Juan, PR in December
of 1981. It was observed derelict at Port-au-Prince, Haiti in November of 1996.