PP-VBA Douglas DC-3 (c/n 14738/26183)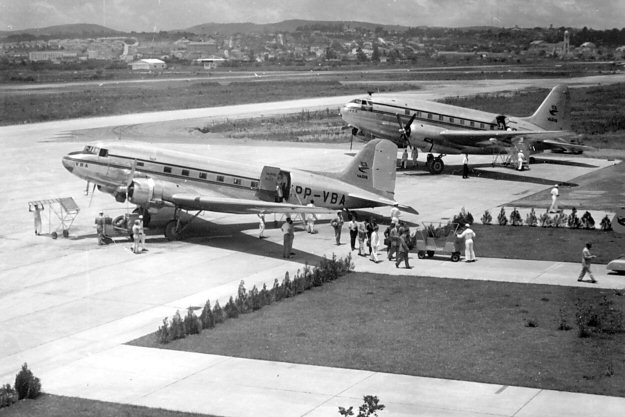 This is an interesting shot as it shows just how much bulkier the C-46 was than the DC-3.
(The C-46 had a gross take-off weight of 45,000 lbs vs. the 25,000 odd lbs of the DC-3).
PP-VBA was built as a C-47B-13-DK (in a sub block) as 43-48922. In 1946 it went
initially to Panair do Brasil as PP-PBY but almost immediately was re-assigned to VARIG.
It was sold in Ecuador in 1967 as HC-AMT. It was later re-registyetrer in the US as
N22KN and was last reported seen abandoned at Nassau in April 1990. The C-46 in
the back is PP-VCE.