PP-VAY Douglas DC-3 (c/n 17013/34287)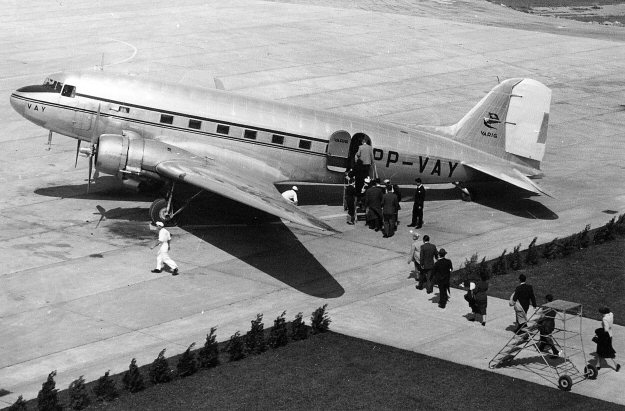 Here's a delightful shot of a DC-3 loading passengers at Porto Alegre, State of Rio Grande do
Sul in the 1940s. In those days, airline liveries were very conservative. VARIG's maybe more
than most, but nevertheless quite typical. As with much of VARIG's original fleet of 30 DC-3s,
many of them were late model C-47Bs, built as WW II was ending. This one was a C-47B-45-DK
(45-1010) which probably went straight from the production line to war surplus stock, and then on
to VARIG in 1946. When, in 1961, VARIG acquired the REAL consortium, it picked up many
more DC-3s which retained their original registrations. PP-VAY was written off in an accident at
Porto nacional, State of Tocantins on 20 April 1966.