PP-VAT Lockheed 10A Electra (c/n 1029)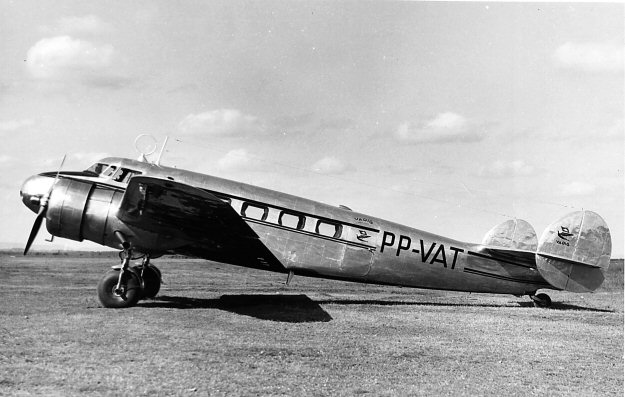 The first type to enter service with VARIG in any quantity was the Lockheed Electra. The airline
had eight of them. They were the mainstay equipment from 1943 until the DC-3s started arriving
in 1946. This beautiful image was acquired from VARIG in the late 1940s. PP-VAT was built
to a Braniff order in 1936. It saw time in the US military in the early days of WW II as 42-38344
(C-36A) before being made available to VARIG. PP-VAT was sold to Aeronorte as PP-NBB
and wound up being broken up at Sao Luiz, State of Maranhao in 1950.