PP-VAN de Havilland D.H.89A Dragon Rapide (c/n 6449)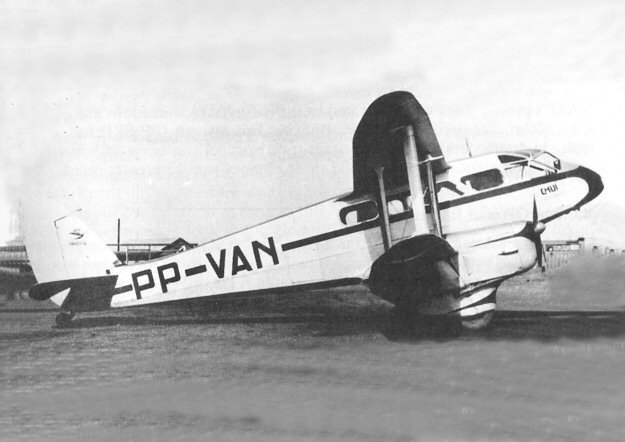 By 1942 VARIG decided it had better seek equipment sources outside of what had become the
Axis block, and this Rapide was the first attempt to do that. Strangely, a surprising number of
Rapides found their way to South America. This aircraft had been acquired from Cia Fabril de
Juta and was used on local routes within the state of Rio Grande do Sul. It carried the name


"Chui"

. It was later sold to the Organizacao Mineira de Transportes Aereos (O.M.T.A.) as
PP-OMA. It was broken up during the 1950s at Belo Horizonte.