PP-VAM Fiat G.2 (c/n 1)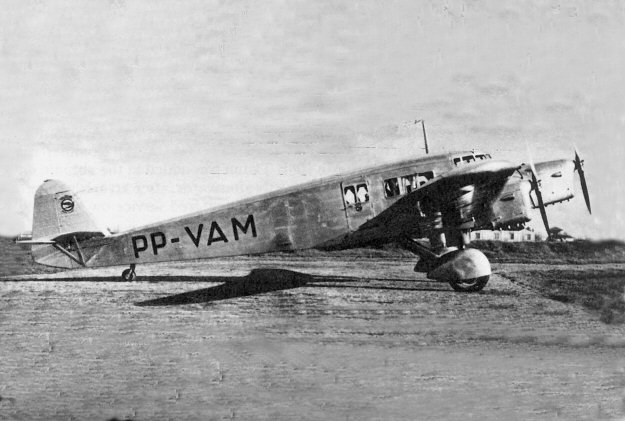 VARIG acquired the one and only Fiat G.2 in 1942 as a replacement for the ex South African
Airways Junkers Ju 52/3M PP-VAL which was lost in a crash in February of that year. The
Fiat was supplied by the Italian Government. (Since by that time it became apparent that Brazil
would eventually hang up its hat with the Allies, it could hardly go back to Germany for another
Ju 52/3M, but wanted a European aircraft nevertheless). The Fiat was used to operate the
inaugural service to Montevieo, Uruguay, VARIG's first route outside of the State of Rio Grande
do Sul. It went to Aerovias S/A Minas Gerais as PP-LAH and was written off in an accident
at Pedra Azul in the State of Minas Gerais in January 1946.