PP-VAK Messerschmitt M.20b (c/n 546)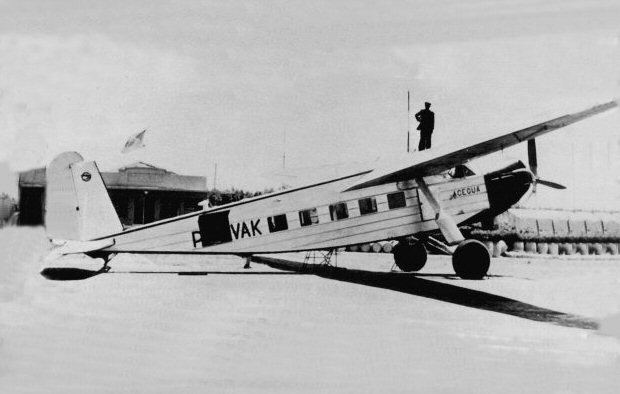 Viacao Aerea Rio-Grandense (VARIG) was established as long ago as 1927. It went on to
become Brazil's premier airline. However, until 1942 it did not run any services outside of its
home state of Rio Grande do Sul. Like most other early Brazilian carriers it had strong German
connections. Until the early 1940s it had a motley fleet of one or two of many designs. (Dornier
Wal, Dornier Merkur, Junkers A-50, Junkers F-13 etc). The 10 passenger Messerschmitt seen
above in this VARIG supplied image was an ex Lufthansa machine, originally D-2341 and later
D-UKIP. It was sold to VARIG in 1937 and carried the name

"Acegua"

. It began operations
to Livramento in April of that year. Due to its registration the aircraft was nicknamed 'Vaca'
(cow) by its crews. PP-VAK was lost is a crash on 7 March 1948.