PP-SPW Douglas DC-3 (c/n 17097/34364)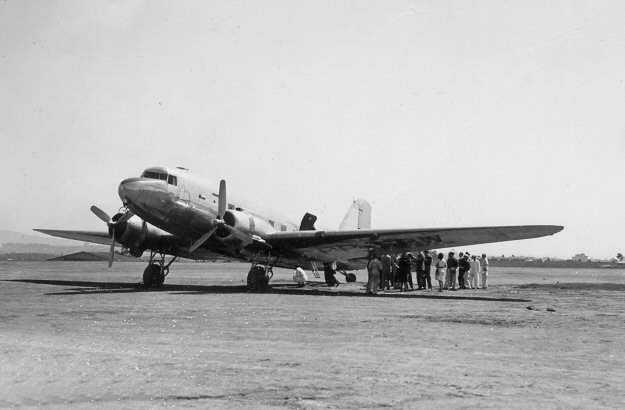 I received this photograph from VASP in 1949. At that time the only indication of the airline was
a small "VASP" over the door (not visible in this image). PP-SPW was a late model C-47B-50-DK
built in 1945 (45-1094). Braniff acquired it in 1946 and sent it to their Mexican subsidiary, Aerovias
Braniif as XA-GEG. When that entity folded in 1948 it was sold to VASP. This aircraft was written
off in a crash at Ribeirao Preto in Sao Paulo state on 11 December 1950.. This, then, makes the
image, poor that it is, quite rare.