PP-SPR Douglas DC-3 (c/n 20544)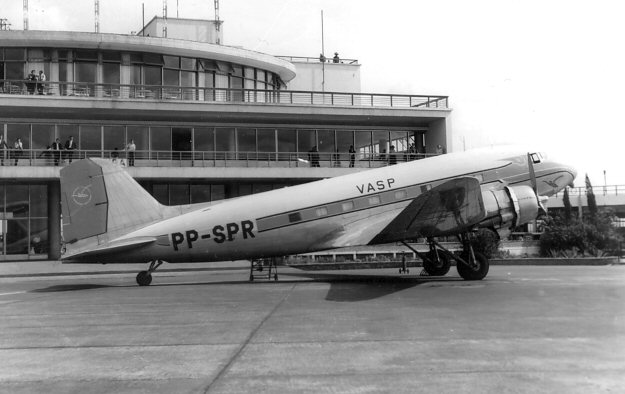 Another shot I acquired for my unpublished book "Airlines and Airliners of Yesteryear" kindly
supplied by Jennifer Gradidge. VASP, the state airline of Sao Paulo had a long history, going
back to 1933 when it operated two Monospar ST-4s, PP-SPA and PP-SPB. In the later
1930s it employed Junkers Ju 52/3Ms and after WW II acquired a creditable fleet of DC-3s,
augmented later with the SAAB Scandias. PP-SPR was built as a C-47A-90-DL with serial
43-16078 and passed to VASP in January of 1947. It was damaged beyond repair in an accident
at Loanda in the state of Parana on 11 January 1969.