PP-SPI Junkers Ju-52/3m (c/n 6684)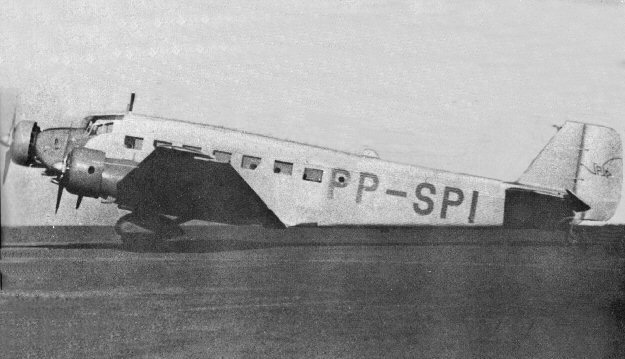 I have tried to clean up this oft published image of the penultimate Ju-52 acquired by VASP.
(PP-SPJ was the final and seventh machine) but to little avail. It is still very poor. The last
two Junkers were not new machines, but were, in fact, 'previously owned', purchased by
VASP in 1942 to replace aircraft which had crashed. . PP-SPI ('

Cidade de Cuiaba'

) was
the former Colombian Petroleum Corporation's C-209. When sold by VASP (I believe it
was the only one not scrapped or written off) it became PT-AUX until it, too met with an
accident at Sao Paulo in 1957.