PP-SPH Junkers Ju-52/3m (c/n 6510)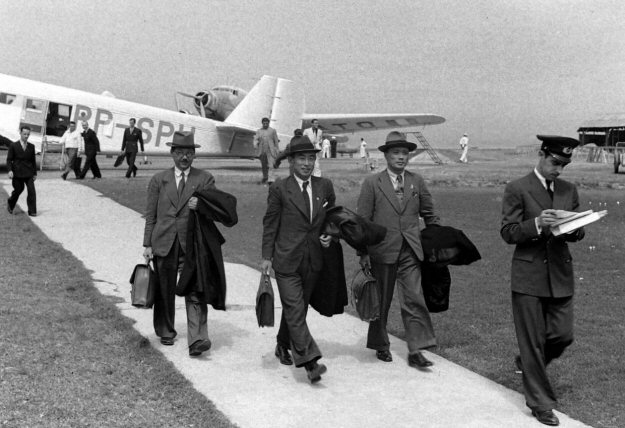 These passengers, including the Japanese gentleman on the left, are just disambarking from the
big LATI Savioa-Marchetti S.M.83 behind, rather then from PP-SPH

"Cidade de Curitiba'


at Rio, probably in the early 1940s. (This LATI operation ran from 1939 to about 1942, even
during the war, and provided a clandestine link for the Axis powers between Europe and South
America). PP-SPH was sold to Aeronorte in the late 1940s as PP-DZY and was destroyed in
a crash at Mogi das Cruzes, Sao Paulo in 1954.