PP-PCP Douglas DC-3-279 (c/n 2134)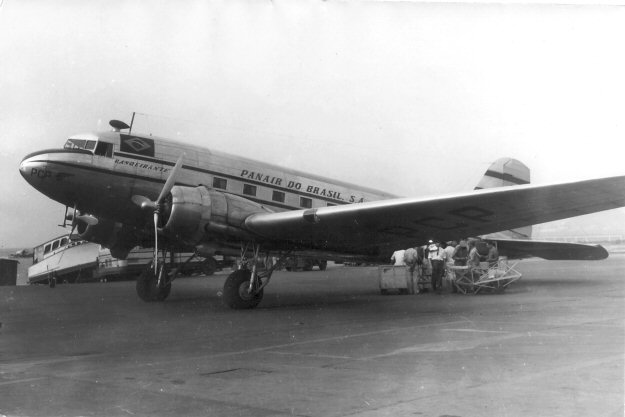 Panair do Brasil would eventually go on to operate some 25 DC-3s, mostly ex C-47s or C-53s.
This one, however, was an ex Panagra machine, being previously NC21718. At this time (1946/7)
all Panair aircraft were dubbed "Bandeirante". This name was to be resurrected 30 years on by the
state founded Embraer consortium for their first twin turboprop feederliner (or regional jet as we refer
to them today). PP-PCP was sold to NAB in 1958 becoming PP-NAY. It also did a stint in the
Brazilian Air Force as FAB2091. In 1982 it went to Trans Oriente in Columbia as CP-1742.