PP-PCB Lockheed L-049 Constellation (c/n 2048)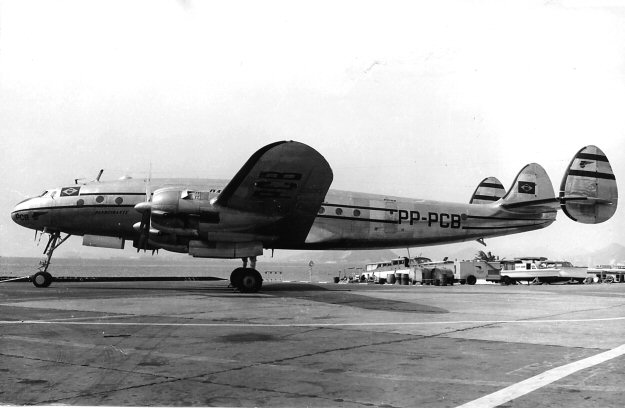 What magnificent machines the original Lockhhed Constellations were! Panair do Brasil had no
less than fifteen of them in 1946. All came from the mother company, Pan American. This one
was formerly N88848

"Clipper Golden Gate"

. Panair renamed it "

Domingos Alfonso Sertao"

.
They were used on trans Atlantic routes from Rio to Paris, London, Rome and even to Cairo and
Istanbul. PP-PCB was broken up in Rio in 1969.