PP-PBB Lockheed 18-10 Lodestar (c/n 2080)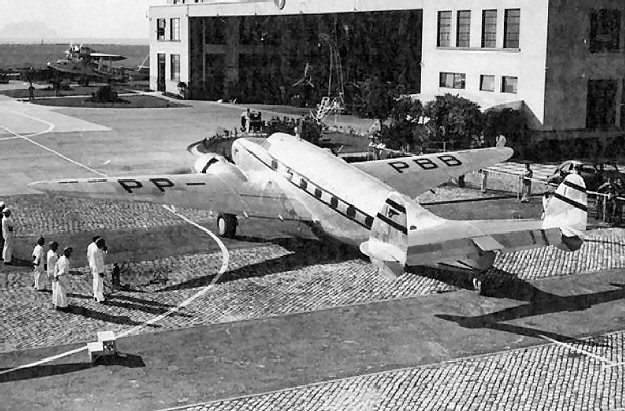 PP-PBB was the first of 14 Lodestars ordered by Pan American for its Panair do Brasil operation.
It was built in 1940 as NC33665. This shot, by Victor Cedrini, taken outside the Pan American
Airways System hangar at Santos Dumont in the 1940s, is from the Joao Novello collection. Note
Sikorsky S-43 in background (Panair do Brasil had half a dozen of them) . When the Lodestars
were retired, this PP-PBB returned to the US where it became N1504 for the Continental Can
Company. It was still flying into the new millennium as N134NJ, although appears now to be no
longer registered.