PP-PAT Fairchild A-942-A (c/n 9403)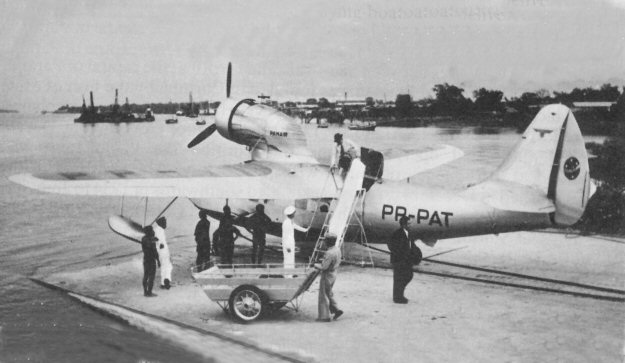 Here's the second of Pan Am's "Fairchild 91" amphibians at Belem in 1936. Note awkward exit
to be negotiated by the hardy passengers! It was discovered that 90% of their operation was from
water and thus in 1937 they were both converted to true flying boat status. The removal of the
undercarriage and its retracting mechanism afforded more payload.. By 1945 more airstrips had
been built in the hinterland of Brazil permitting the operation of Lodestars and DC-3s into this area.
Sadly the Fairchilds, along with a couple of remaining Sikorsky S-38s and a Commodore were
chopped up at Manaus.