PP-PAS Lockheed 10-C Electra (c/n 1008)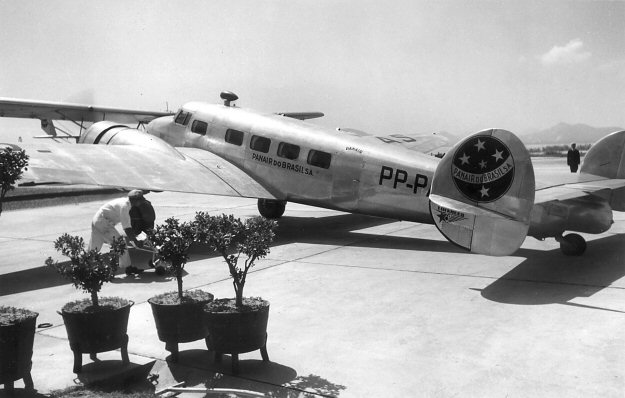 Panair do Brasil were also guilty of cropping many of the photographs which they kindly provided
me in the late 1940s. Nevertheless this is an evocative shot of one of only two Electras which they
flew standing outside the terminal at Santos Dumont Airport in Rio. Since the Electras ordered by
Pan American were all destined to operate over rather inhospitable country, the airline specified that
they be powered by 450 hp Pratt & Whitney Wasp SC1 engines. This model was designated the
10-C. PP-PAS was sold to VARIG in 1943, becoming PP-VAQ. It was written off on 20 June
1944 when it crashed on approach to Porto Alegre airport, State of Rio Grande do Sul.