PP-LEP Curtiss C-46 (c/n 26798)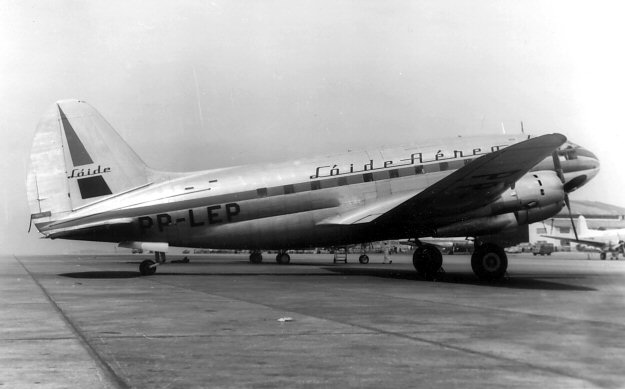 PP-LEP was a former C-46A-35-CU (42-3665). It flew with REAL as PP-YQD in the early
1950s. Loide purchased it in 1954 and it became PP-LDU. For some reason they sold it in 1957
but repurchased it again in 1958. At this time it assumed the PP-LEP identity. Maybe Brazil has
a thing about re-allocating previous registrations. Anyway, when VASP acquired Loide in 1962
this machine passed to the asset register of that company. It was withdrawn from service and
broken up at Rio de Janeiro in 1969. The above shot was taken by the late Peter R. Keating and
comes via the Jennifer Gradidge collection.