PP-CDY Convair 340-59 (c/n 166)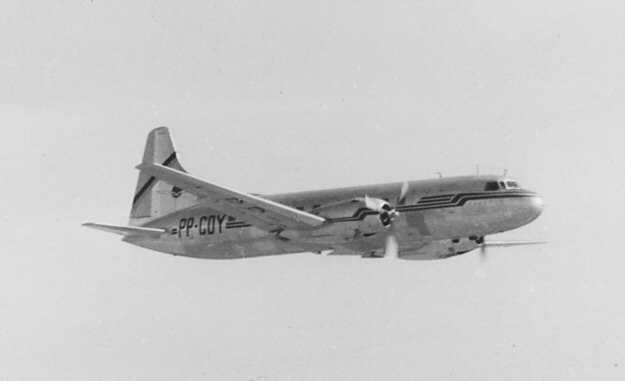 Second of the Convairs to be delivered to SACSUL was PP-CDY. For some reason, many
Brazilian airlines (although not all of them) did not use the letter "X" as the final letter of a registration
series. I have not determined the reason for this. Some sort of superstition? The fascinating shot
below which SACSUL captioned on the back of the print as being PP-CDY shows the aircraft on
short finals into Santos Dumont Airport with the famed Sugarloaf Mountain in the background.
PP-CDY was written off when it veered off the runway whilst landing at Parnaiba Airport, Brazil
on 22 January 1963. Weather conditions were poor with heavy rain and reduced visibility. The
aircraft ground looped and was declared to total write off. There were no casualties.