PP-CCY Douglas DC-3CS1C3G (c/n 20126)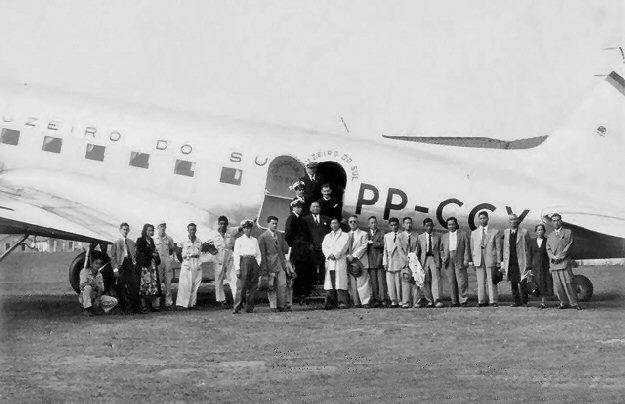 These two shots of PP-CCY came from the album of Maria Cecilia, via Joao Novello in Brazil.
In the days when air travel was still a novelty, they show the flight crew, ground crew and passengers
enjoying a photo-op prior to embarking on a flight, probably in the late 1940s. PP-CCY was
formerly a relatively late model C-47A-90-DL, serial number 43-15660 and was named '

Caraja'


by SACSUL. It was flying well into the 1970s, by which time, of course, it had been white-topped.