PP-CCX Douglas DC-3 (c/n 7341)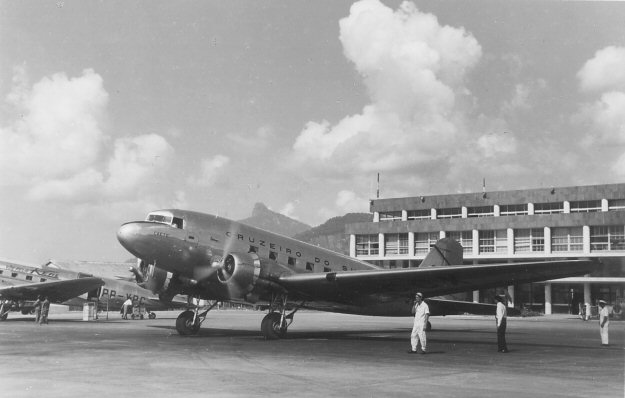 PP-CCX was built as a C-53-DO, and was impressed into the USAAF as 42-15546. It was
civilianzied in 1946 and went to SACSUL. It was written off following a crash into the sea at
Florianapolis, Briazil on 22 March 1951. It overshot the runway in conditions of reduced visibility
and rain. Three of the ten passengers on board were killed. It is also the aircraft on the left of
the illustration on the foot of the page under PP-CCE. Note REAL's PP-YPC (c/n 20719) on
the left of this shot.